Vehicle Locator Service In Bridgeport, WV
---
Get the market value for your trade-in today!
We pay top dollar for vehicles and want you to look at the same data we do to determine what your trade-in is worth.
---
Select Vehicle Trim & Options
---
Trade-In Values
---
Approximate Trade-In Value Range
$
-

$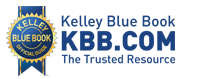 How we obtained your approximate Trade-in value range
---
We access Trade-In Values from trusted independent third party automotive publications.
Each publication evaluates different variables to establish an estimated Trade-In value which include but are not limited to: Trim Package, Mileage, Options, Condition, Region, as well as, Supply and Demand.
These values are provided to give you an estimated Trade-In Value range that you might expect to receive from a Dealer. These Values are not a guaranteed Trade-In Value nor an offer to purchase your trade. The actual Trade-In value offered by the Dealer will be at the sole discretion of the Dealer.
All values are obtained from real market data and adjusted daily. Final inspection of your vehicle is required.
This is not an offer to purchase your vehicle.